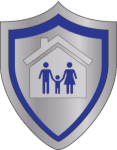 WARNING: FBI regularly warns of house stealing, deed and mortgage fraud, resulting in the loss of equity or home title. The threat is real, and every homeowner should take steps to protect their home.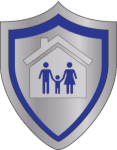 WARNING: Federal Trade Commission Consumer Information reported in 2018 that the top fraud was imposter scams, costing losses of $328 Million to those affected; FTC describes Florida as one of the top states with respect to fraud claims in the country.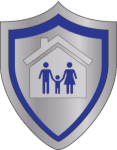 WARNING: Florida's Chief Financial Officer announced in 2019 that troubling recent reports show Florida is home to 18 of the top 50 cities for fraud reports in the nation- the most of any state. Not only does Florida rank first in fraud reports, but we also rank fourth in identity theft reports nationwide.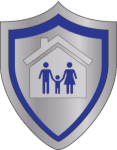 FACT: Florida counties now allow the electronic filing of deed transfers and mortgages, making it easier for criminals to commit fraud.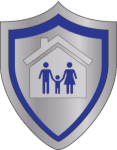 FACT: Homeowners are oftentimes left in the dark until its too late- after the fraud has been committed on the deed, and criminals have taken from tens to hundreds of thousands of dollars out of the homeowner's equity.
For about $0.33 per day, you can Shield your property from Fraud and protect your hard-earned assets.
How
Deed Shield

fights to protect your property from fraud
Deed Shield was created by a Florida attorney and title agent to monitor ALL deed transactions and ownership transfers, to immediately notify the homeowner when something fraudulent is taking place, and to assist in terminating any effect from that fraud.
Deed Shield provides each active member with up to $25,000.00* towards their legal defense and title work in order to clear the effects of any fraudulent activity on the deed, or ownership of your property- during your active membership of Deed Shield.
Deed Shield constantly monitors the county's Property Appraiser website
Deed Shield constantly monitors the county's Tax Collector website
Deed Shield constantly monitors the county's Public Records
Deed Shield constantly monitors Florida's Department of State website for companies and corporations.
More Protection
– For homes with equity or no mortgage
– For homes owned by an elderly person, trust or guardian
– For homes owned by a company, or investor
No Middle Man
– No IT company, agency or middle person should be given the responsibility to protect your home DEED. Founded by a real estate attorney and title agent, Deed Shield is best suited to be the frontline protection for your home DEED.
No Contract
– No contracts, hidden fees, or any surprises; Simple fraud coverage for your home deed.
If It's Not Broken, Don't Fix It
– Not being proactive will only embolden criminals to steal houses. It is common knowledge that homeowners rarely check their DEED status with the County, or public records. Criminals go to work assuming their fraud will go unnoticed for months if not years.
Title Insurance
– Title insurance only covers unforeseen liens and other issues recorded prior to the homeowner's DEED. Title insurance will not protect future frauds, occurring after the DEED has been filed.
Property Insurance
– Property insurance does not cover against any DEED or mortgage fraud.
Police
– Local police will not get involved preemptively, until a criminal act is actually reported. Since months if not longer will pass before a homeowner even realizes the fraud that happened, the police will not be able to assist until its too late.
Credit Monitoring / Identity Theft
– Credit Monitoring does not protect against DEED or mortgage fraud; Criminals rarely use the credit of the homeowner to commit the fraud, or to steal equity from the home's value; For this reason, the fraud can go unnoticed for months or years.
For about $0.33 per day, you can Shield your property from Fraud and protect your hard-earned assets.